In a surprising turn of events, Nigerian rapper Blaqbonez has set social media ablaze with a snippet of his upcoming track titled "Like Ice Spice." The short clip, which went viral within hours of its release, has generated immense excitement and anticipation among fans. With its catchy beat and intriguing lyrics, "Like Ice Spice" is going to be another game-changer for Blaqbonez. Let's delve into the details and explore what makes this track so special.
The Controversial Reference:
One of the factors fueling the buzz around "Like Ice Spice" is the inclusion of the name "Ice Spice" in the song. This mention has caught the attention of fans, especially considering the recent breakup between American rapper JT and her boyfriend Uzi Vert, allegedly over Uzi Vert referencing Ice Spice in a song performed at the BET Awards. Blaqbonez's decision to incorporate Ice Spice's name in his track has sparked curiosity and speculation about the connection between the two incidents. Blaqbonez sure knows how to create a scene from a sin.
Viral Sensation:
The power of social media cannot be underestimated, and Blaqbonez's "Like Ice Spice" is a testament to that. Within moments of sharing the short clip on his social media accounts, it spread like wildfire. Across various platforms, it garnered thousands of views, likes, and shares. Fans and music enthusiasts alike have been captivated by the snippet's infectious energy and catchy melody. They are eagerly awaiting the song's official release. With the wildfire spread that "Like Ice Spice" created. Blaqbonez humped the opportunity to publicize "Like Bezos", a second track. The track would be released at the same time as "Like Ice Spice" in a mixtape. The Two-Track Mixtape he dubbed "A 2Pack EP".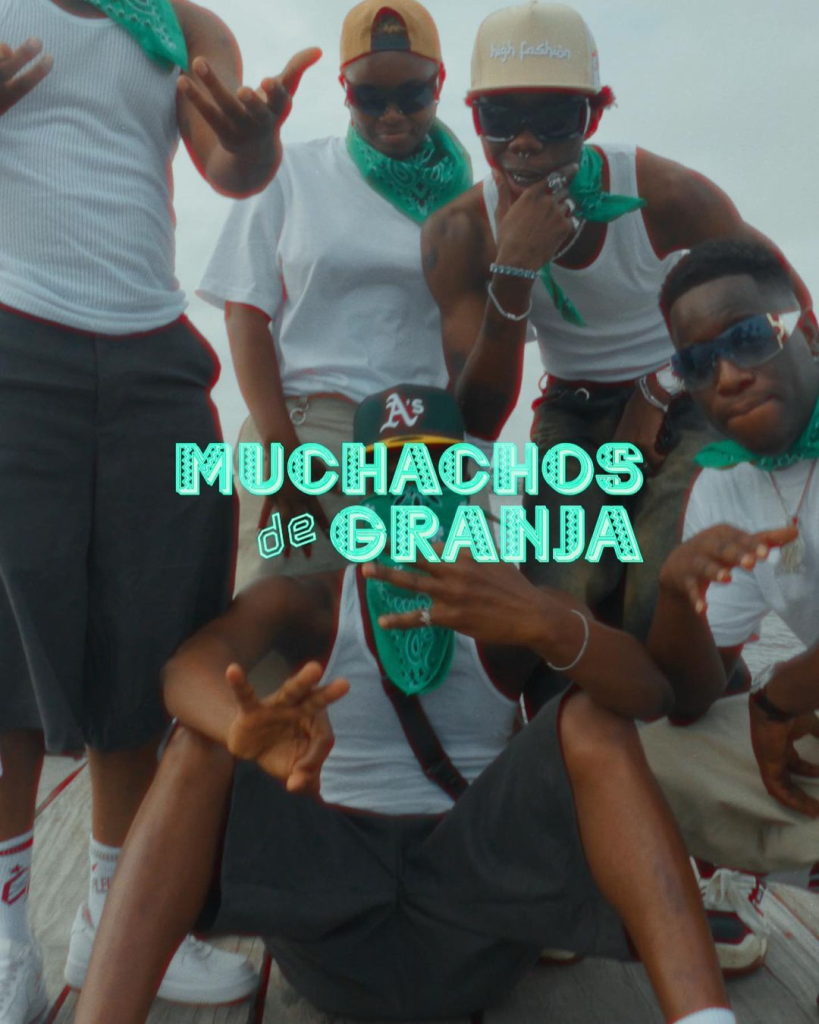 Blaqbonez's Signature Style:
Known for his unique musical style and witty wordplay, Blaqbonez has become a prominent figure in the Nigerian music scene. His ability to seamlessly blend various genres and deliver clever lyrics has earned him a dedicated fanbase. With "Like Ice Spice" and "Like Bezos" from the "A 2Pack EP". Fans anticipate that Blaqbonez will once again showcase his versatility. Proving why he is a force to be reckoned with in the industry.
Anticipated Release:
"Like Ice Spice" and "Like Bezos" is scheduled for release this Friday at midnight. Fans are counting down the hours. The overwhelming response to the short clip has generated high expectations for the full track. As fans eagerly await the song's official drop. The anticipation continues to grow. With many expressing their excitement and predictions for how the piece will unfold.
Conclusion:
Blaqbonez's upcoming releases, "Like Ice Spice" and "Like Bezos" has already made a significant impact even before their official launch. The controversial reference, combined with the infectious snippets that went viral, has sparked immense curiosity and enthusiasm among fans. With his distinct style and lyrical prowess, Blaqbonez is poised to deliver another hit that will leave a lasting impression on the Nigerian music landscape. As the clock ticks closer to midnight on Friday, all eyes and ears will be tuned in to experience the full magic of "A 2Pack EP."