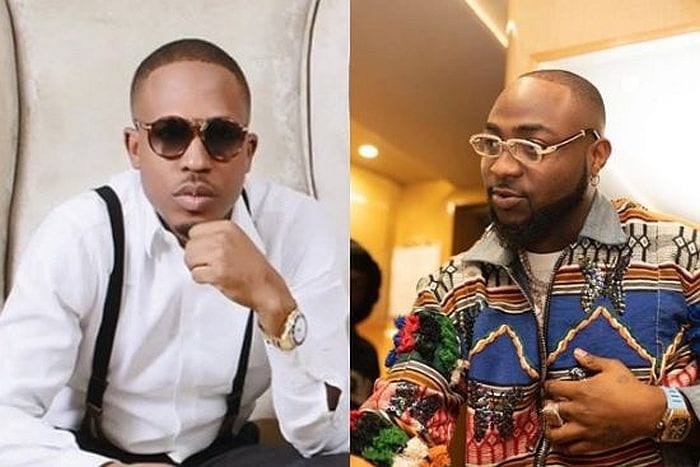 It becomes 12 years today since Legendary Nigerian rapper Naeto C was featured on Davido's first official musical release "Back When".
If anyone had told Naeto C when the record was brought to him that the singer would turn out as one of the brightest global superstars Nigeria will ever produce, he probably would have had his doubt.
Davido, who is one of the most prolific musical exports from Nigeria and Africa as a whole got Neato C, who at then was, without doubt, one of the coldest rappers in Nigeria to feature on his first-ever release Back when in 2011.
How The Record Came Together
The collaboration was made possible by Davido's manager, Asa Asika, who also doubles as Naeto C's cousin.
READ ALSO: Tion Wayne Drops Healing Visuals
The song which was released on the 7th of May 2011, will later become a hit song in Lagos, Nigeria. It became one of the most played records in the clubs and transcended into becoming a national hit for the then 17years old Davido.
Naeto C's verse on the record was one of the most memorized hip-hop verses of that year.
This also goes to prove the power that the Nigerian Hip-hop industry used to possess. Who would have thought Davido needed a verse from a Nigerian rapper 12 years ago to blow up?
Back When is a laid-back record, which was self-produced by Davido himself. The singer recorded the song in London and reached out to his friend, Asa Asika who he will later ask to become his manager.
Asa who use to work at his uncle, Obi Asika's Storm Records at that time, had suggested that getting Naeto C on the record will be perfect.
The record was then sent out to the rapper who after some paperwork added his verse to the record before a music video was shot by Clarance Peter for the song.
It's amazing to see that Hip-hop contributed greatly to the rise of one of the biggest Nigerian musical stars on the more popular Afrobeat side of the Nigerian music industry.
Today also marks Davido's Day celebration in the industry, what's a better way to commemorate the occasion than to shine some light on the Timeless hitmaker's Back When with our very own Nigerian Rapper Naeto C?
Enjoy Back When.