Ayüü is seen as a sound and genre-fusing musical genius by his fans and describes himself as an introverted extrovert who is determined to break the barrier of African music and change the narrative that the entire African continent makes Afrobeats.
His latest project Toxic Sweet' is a nine-track album that accompanies the listeners through a melodic landscape as Ayüü tackles mental health, toxicity, and romance in about 21 minutes. The features on the project includes GJtheCaeser, Dopeman Twizzy and Andrę Wolff.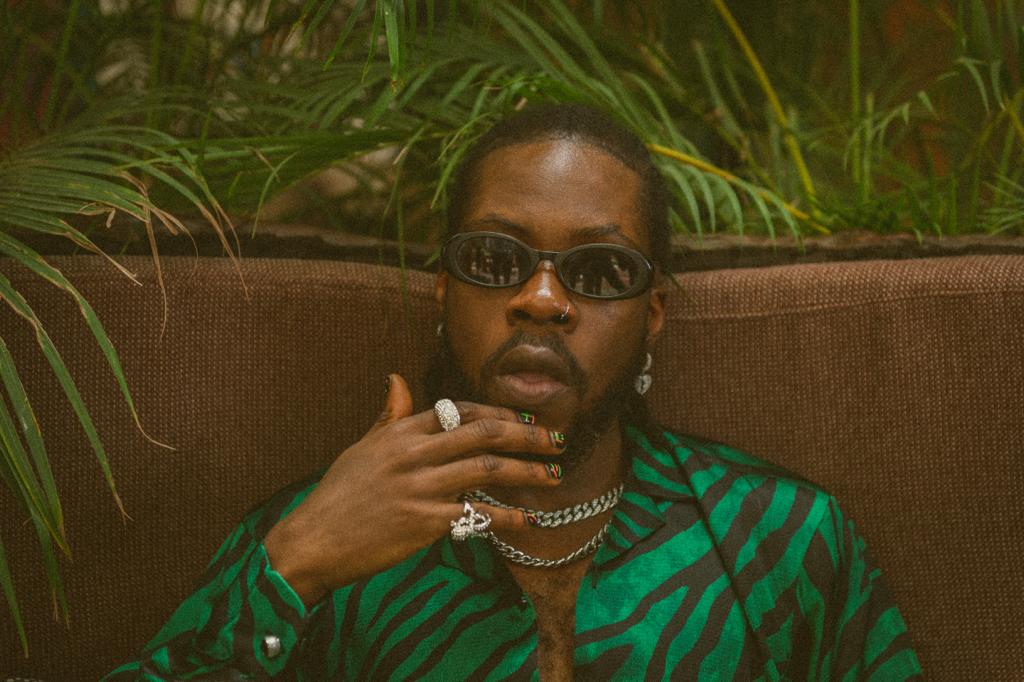 Despite its thoughtful themes, 'Toxic Sweet' elicit a hedonistic atmosphere with the fan fervent "Makarena", mental health with "Guns 'N'Roses", toxic love with "Vice Versa" and tranquillity with "2Much".
Speaking to Ayüü, he opens up about his life growing up in Nigerian and pursuing a career in sports before eventually going to university to study economics and finding himself doing music two years into his degree.
His love for African music can be seen in his burning desire to change the perception of African artists and prove that they are more than afrobeats artists.
For more on Ayüü, read our interview below:
This interview has been lightly edited for the purpose of clarity and context
Daniel Young: What inspired the project name Toxic sweet?
Ayüü: Toxic sweet is an exploration of the duality of love and the complexity of human interaction. The name came about because that is literally my truth. You don't have the good without the bad and visa versa. I'm not toxic without being sweet and it's not intentionally of course.
Daniel Young: Was there any difficulty making the project?
Ayüü: Not at all I make a lot of music. Up until recently I record music every day, I don't have singles I just have projects. I have about 10 or 11 projects that are just chilling in the vault. Making project isn't a problem for me. I made Toxic sweet in a week.
Daniel Young: Can you talk to me about your process of being more of an 'album' artist if I can call you that?
Ayüü: Honestly, it wasn't an intention. When I first started putting out music professionally in 2017 it was about redefining the culture and what it means to be African (and make African inspired music like Afro-fusion and Afro-beats). I really wanted to take away the stigma of being an African artist and that we could do anything. I don't think that I could have done that if I just made singles which is why I focused so much on creating albums.
Even Africans and fellow Nigerians didn't like listening to African music. Nigerian and African music was defined in one box you're either making afrobeats,"dum, dum,dum" or you're not making African music at all.

Ayüü
Daniel Young: What are some of the stigmas that you experienced as an African artist growing up?
Ayüü: There is the obvious main reason is that we weren't taken seriously up until recently. Even Africans and fellow Nigerians didn't like listening to African music. Nigerian and African music was defined in one box you're either making afrobeats,"dum, dum,dum" or you're not making African music at all. I remember that even my brother didn't understand the music that I was making, and I can say this because I have a very supportive family – my brother absolutely loves me. Even when he doesn't understand he is still there for me. He was worried in the sense that he didn't know what lane I was taking, was it even lucrative? He was coming from a point where us as African don't do this. I had to explain to him where I saw myself and even though some of those things didn't come true yet but I'm on my way there. Its nice to have him experience my growth firsthand. Now one of the challenges that I face that everyone groups African music as afrobeats and we are so more than that. There are real rappers in South Africa, Ghana, and Nigeria we aren't just making afrobeats in Africa. Also there are real RnB artists as well. Being Nigerian the government also makes things very difficult for artist by banning videos and making life hard for creatives in general. Those are type of things that I have experienced and that I have seen personally.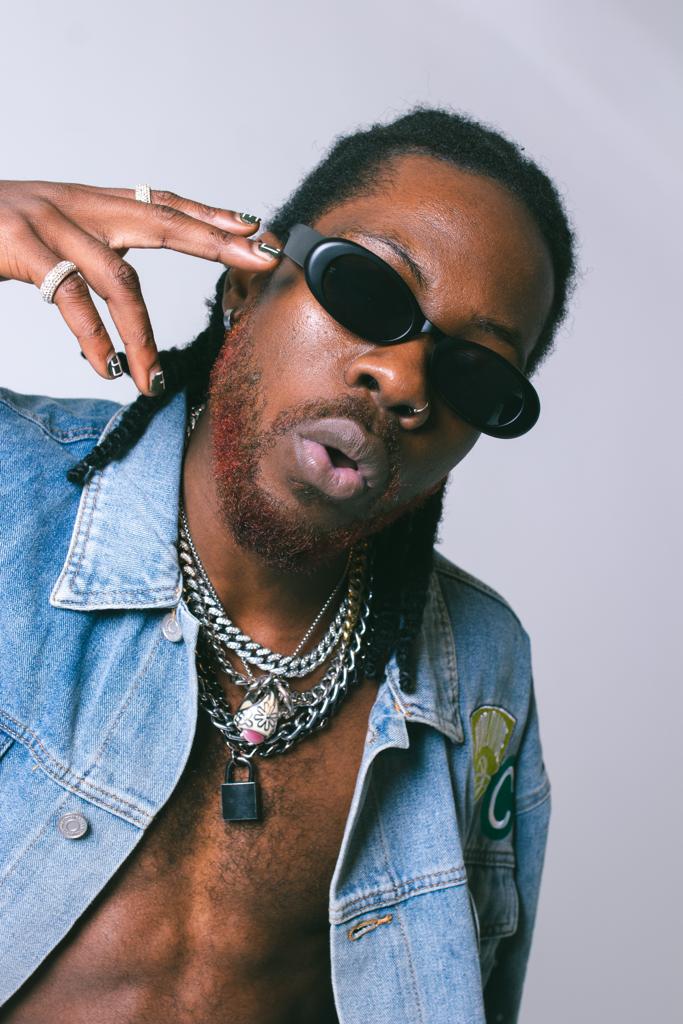 Daniel Young: I know that in an African household its not ideal to be making music, you can't necessarily share with your parents that you are making music but how did you get over that? Knowing that music was always something that you wanted to do and no matter what you would see it through.
Ayüü: I feel like I was born in that era, you know where parents have a lot of children. When it was my time to receive 'parenting' they were a bit tired. They weren't really on it like that so I haven't really experienced constraints. I call music my last change at being happy because I wanted to play sport, I was literally top two or top three in every sport that I played so I wanted to play football or basketball at first. I remember that I got a scholarship to go play basketball abroad in Scotland or Ireland and my dad was like bin that, you're going to university to study economics or something that makes sense. I ended up going to university to study business admin and economics at that time I didn't even know that I wanted to make music. Music found me late. This was around second year of university; I was making music in secondary school but not with any intention of taking it seriously. I did everything that my parents wanted me to do and I got a good degree. When I was done I told my dad that I wanted to do music and he was okay with it. My mother on the other hand had a lot more to say even certain members in my family suggested that I should get a real job but it was never a point where I had to fight any of my family members the push back wasn't that bad luckily.
Daniel Young: How would you describe the importance of your family members support so far in your music career?
Ayüü: Look I am not going to lie. Life would probably be more than 50 million times worse if they aren't as supportive as they are. My mom for example she listens to a few songs here and there but generally she doesn't want to hear it, but at least I don't have to fight her. It's funny because she is so nonchalant towards my music career, and she was the one who bought my first set of recording equipment. I made a song that she really liked back then, and she bought me a set of monitors and recording gear like a mic. With my dad he is more hands on and the reason why I am not a full on rapper before he told me that I could sing I didn't believe that I could. He helped me find the ratio of my singing and he even helped me to make my music more listenable. I remember even watching documentaries about Quincy Jones that he introduced me to. I can really see how the support of my parents has carried me through a lot.
Daniel Young: What is your favourite song from the project?
Ayüü: That's not an easy pick I wont lie to you. I don't think I have a favourite but I would mention songs like High road, Vice Versa … Honestly every time I do this I end up naming the whole project because I think that every song is necessary for the whole body of work to exist. So I cant name a favourite yet at least!
Ayüü: What is your favourite off the project?
Daniel Young: Well, its between Toxic sweet Pt. 2 and Serpent. I am leaning more towards serpent because it was the very first song that I heard, and I had to play it back a few times.
Daniel Young: Are there songs that didn't make the project at all?
Ayüü: Let me think? No there wasn't so I do this thing even with mango juice and bad decisions, when my main project is becoming to complicated to figure out I would create another body of work with throw away songs. So, what happened with Toxic sweet is that it went from a 3 song ep to a 9 song project. As you can see, I have a recording problem where I record too much. There is a lot of music…
Daniel Young: How would you describe yourself as a person?
Ayüü: That is such a vague question, how would I describe myself as a person… If I am being completely real, I would say that I am a honest person. I am honest to a fault, there are certain things that would benefit me much more if I lied about them. Even the place where I am in my career I feel that if I faked a little bit more I would be better off but I cant help but live my truth. That is also why a song like toxic sweet pt 2 exists, in that song I literally out myself. I live my life very honest, straight forward and very direct.
Daniel Young: I was going to ask if that translates into the music, but I guess you answered that already…
Ayüü: If I had to describe my musical self, I would say that I am more diverse than honest. I think that I am extremely diverse and that my range is incredible. That is also why I want to put out more music because people think that they know what I sound like and the type of music I make but that's not the case at all!
Daniel Young: Do you have any fears in life?
Ayüü: Of course! I have a lot. I think one of my biggest fears is that I don't make it in music and reach the level that I want to get to. After that is my reoccurring fear of death, its not that I am afraid of dying I just think that I haven't made my peace with the concept of death itself. It has to happen but I still cant wrap my head around losing people.