Superstar/Influencer, SLIMCASE & Fast Rising AfroPopAct, SWEET BROWN, would be having a Premium BOAT CRUISE YACHT PARTY in Lagos, Nigeria on the 4th of December, 2022.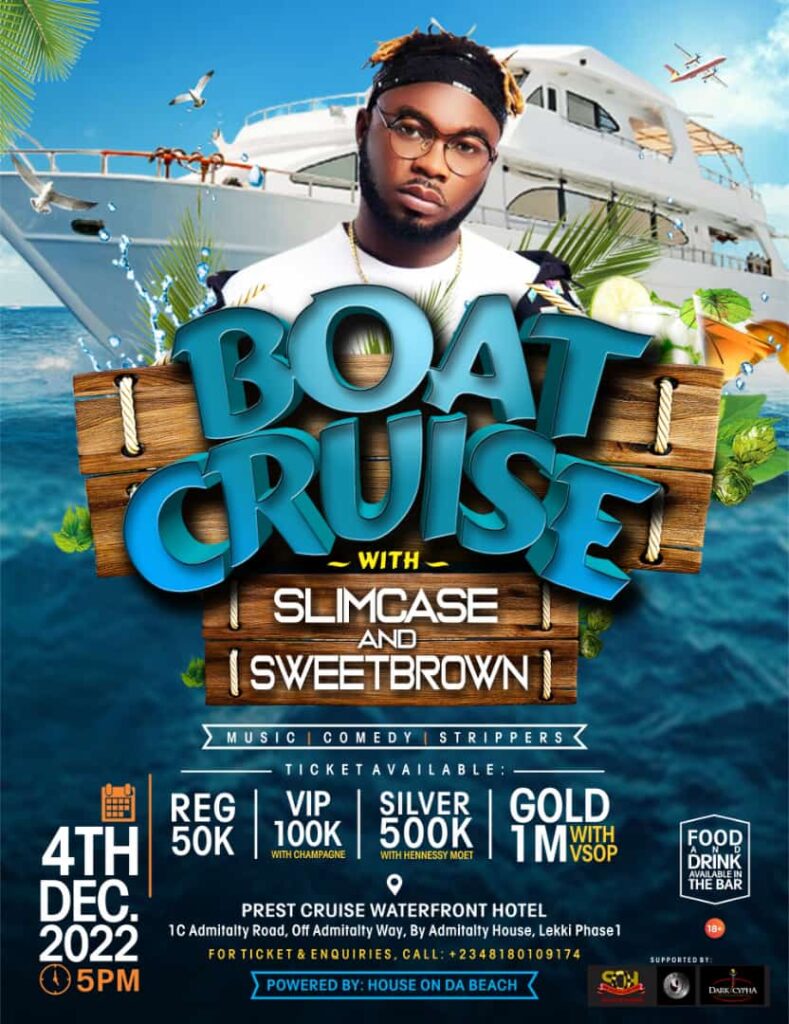 This yacht cruise is billed to begin at 5pm and it will take you to discover the coast of Lagos and give you the chance to unwind and connect with major influencers and top stars in the country.
Get aboard the luxury yacht offering you the best luxurious yacht cruise and an amazing party on the water.
It's certain you will enjoy the scenery whilst relaxing. This premium yacht cruise departs from the PREST CRUISE WATERFRONT HOTEL, 1C ADMIRALTY ROAD, OFF ADMIRALTY WAY, BY ADMIRALTY HOUSE, LEKKI PHASE 1 V.I, Lagos and will cruise along the coastline of Lagos.
During the premium cruise on a luxury yacht, there would be Performances By: SLIMCASE, SWEET BROWN, TOPAGE, ZILLAROUS, MARTINZFEELZ, CEE SHARP, HYPEMANGURU and many more.
Hip-Hop Legend and African Peace Ambassador, Ambassador ELAJOE would also be present to grace the premium yacht cruise party with his presence as a Special Guest.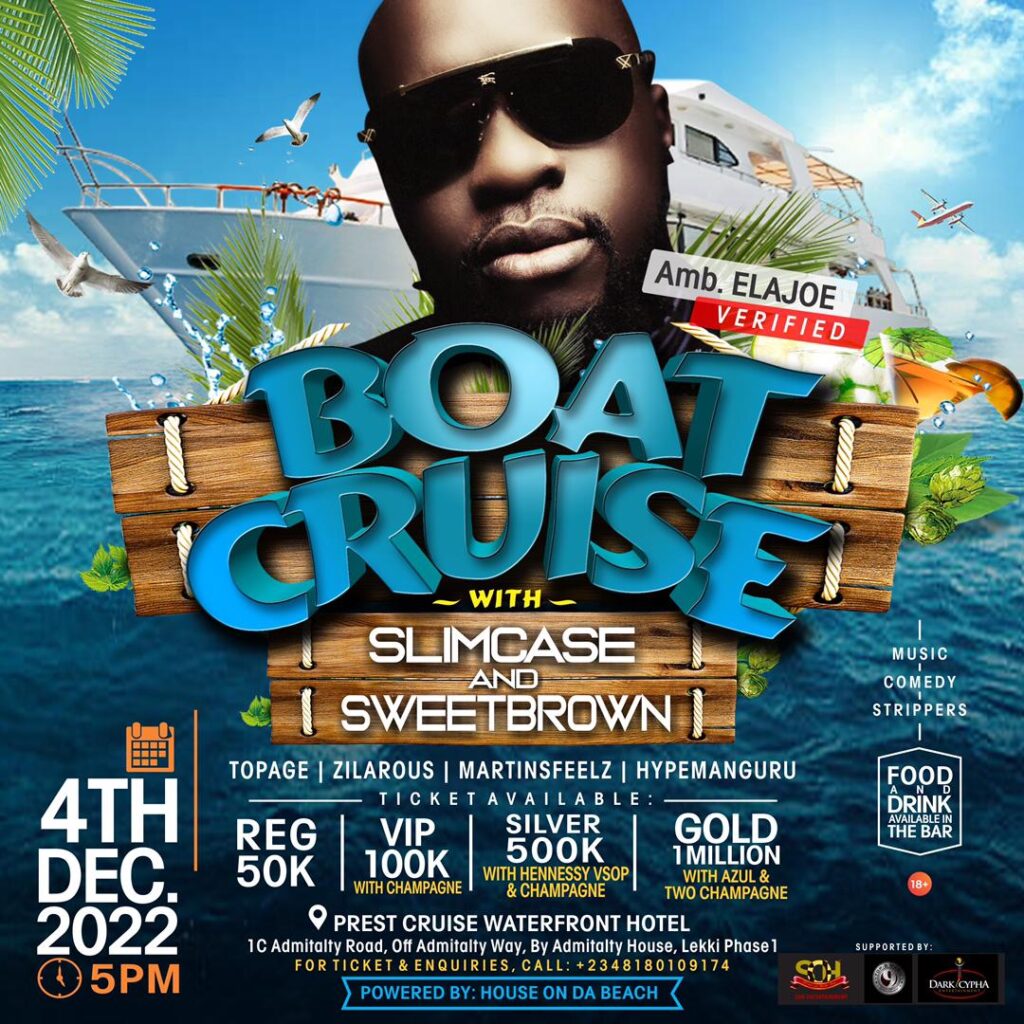 For Tickets, Partnership/Sponsorship
•Kindly Contact: +234818019174, +2348023247569, +2349095364824
•Supported By: SOH Entertainment, TOP 9 Music & DARK CYPHA ENTERTAINMENT
Powered By: HOUSE ON THE BEACH
________________________________________________
Have you found this article insightful? Then kindly share and comment your opinions in the comment section below. Thanks.
Follow On Social Media:
Instagram – https://instagram.com/iam_bigdan
Twitter – https://twitter.com/iam_bigdan
WhatsApp: https://wa.me/message/25R7LQMJIZL5A1
Email – bigdan@hiphopafrica.net