Fast rising Ghanaian Fashion brand Alchemy is back with a bang as it kick-starts 2023 with its first experience show NAYDO LANGUAGE which is derived from the brands next collection. The Experience is a free event and in collaboration with Freedom Skate Park, Accra and is looking to be a spicy one for the buzzing youth culture in Ghana.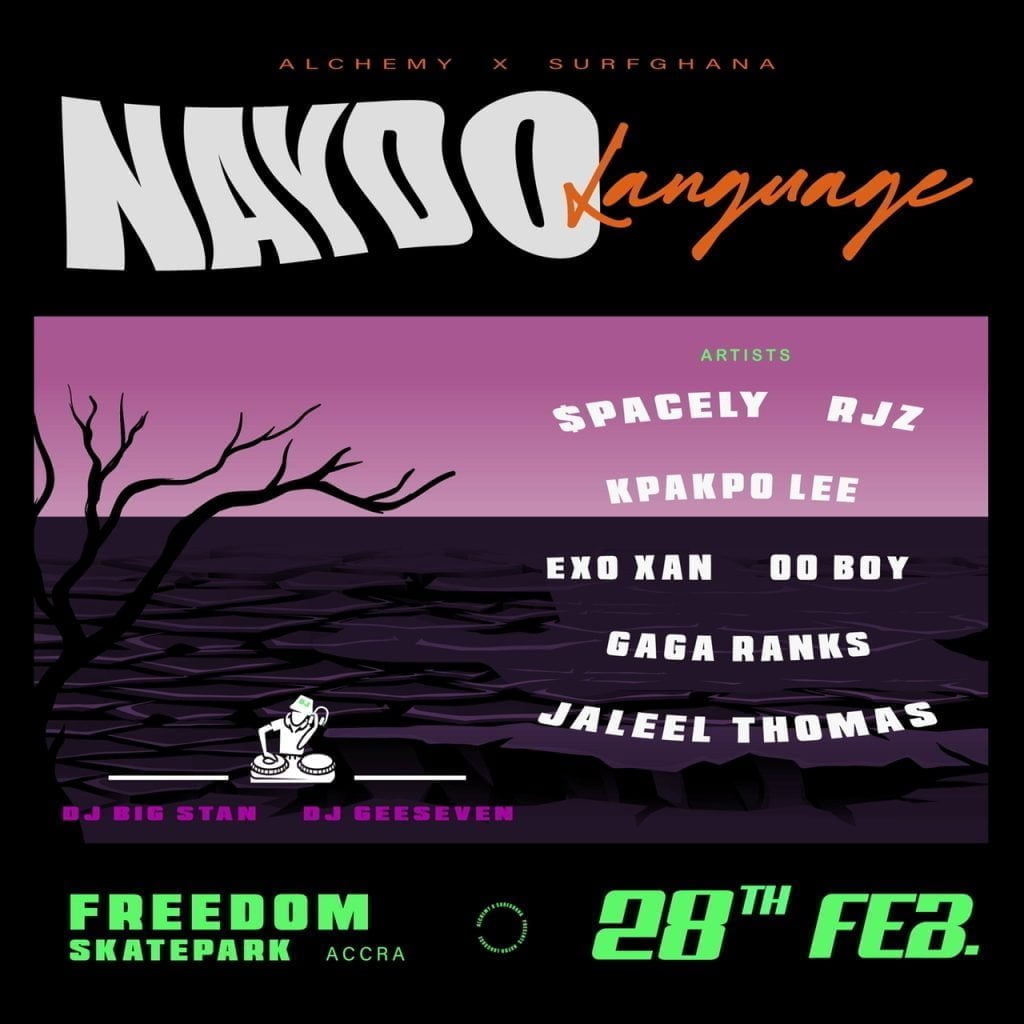 It promises to be a packed event with Accra's buzzing and fast rising young creative community is coming together through Fashion and music as they network and have fun. The brand would be giving out free 100 Tee's to the first 100 people present at the event and collaborating with Hiphop Africa we would be giving out 20 free branded caps to support the show.
The Experience show already boasts a crazy line up of exciting young artists from Accra, Ghana with La meme' Gang's $pacely & RJZ confirmed along side Lee Hendrix, ODD Habit, Exo Xan, Jaleel and more. Other fast rising fashion designers and creatives will be present with hot Shot Dj's like Dj Big Stan, Big K DJ and DJ Wanzam all confirmed to thrill the crowd.
NAYDO LANGUAGE
You don't really have to say sh*t. It's like a mutual feeling when you meet someone from naydo land. You might not really understand the language but you will understand what people from naydo land are trying to explain. We see it as the future of communication. Understanding someone before they even open their mouth is naydoness. More importantly we don't criticize citizens on naydo land, as long as you understood what one side, you are good to go!. In naydo land don't ask too much questions and don't worry all you unasked questions will be answered automatically after you leave.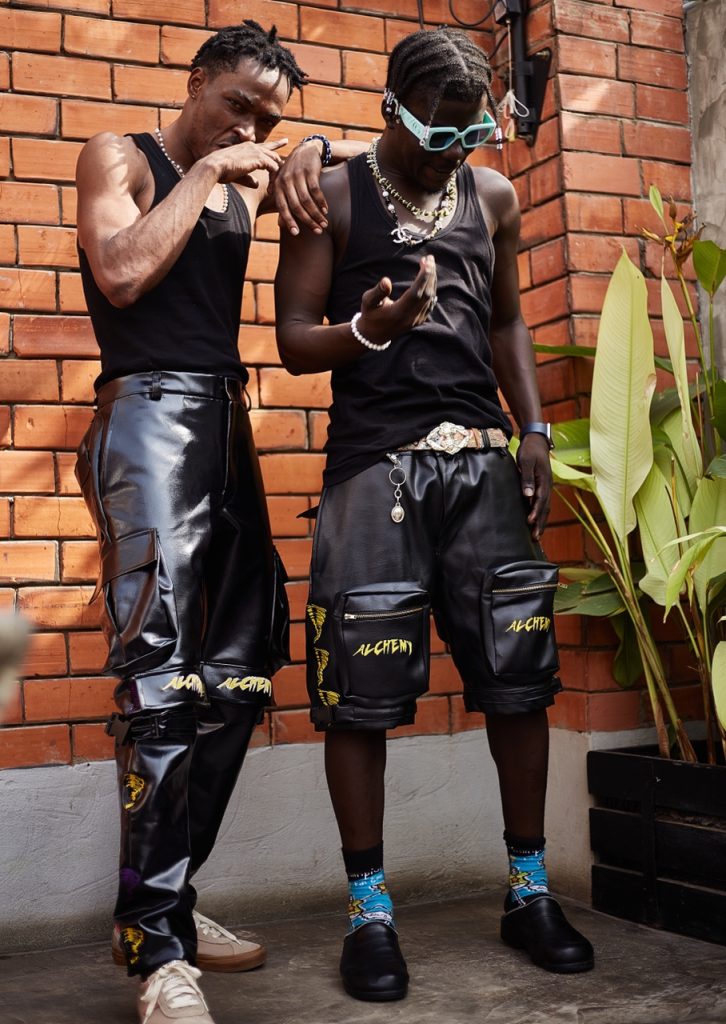 ABOUT ALCHEMY
Alchemy is a Ghanaian based brand that believes in the power of design to change the world. A heavy-duty clothing brand Curated by Mr. Alex Boateng on the fundamentals of instincts and feelings infused into garments from the first touch to the last stitch, with their design philosophy which is to create products from it's core; considering aspects of what the customer needs in today's modern world. Alchemy is a new range of high-quality men and women's wear, consisting of tops and bottoms that are made in Ghana. Our pieces are designed for ease of movement, comfort , and style. Although based in Ghana, their network is global, with a Dozens of collaborators across the globe who share their vision and work alongside to create beautiful, functional pieces.
Our aim is to create durable clothing for everyday use that will stand the test of time. We believe in quality, sustainability, and craftsmanship says Mr Alex Boateng At alchemy we believe every piece of clothing should be as unique at the person who wears it. Every product is designed with care and attention to detail, to ensure that you are always wearing something that is well-tailored , comfortable and beautiful
For more follow Alchemy online @alchemygram @alchemyverse_