Mic Monsta, whose true name is Molua Alous Mosima, is a Cameroonian rapper from Kumba [K-Town] in Cameroon. Born on February 6, 1991, the Hip Hop musician has always used music to promote his heritage, as he refers to himself as "The Microphone Njoku," a term that is particularly important to the Bakweri people of Cameroon's southwest area.
The Cameroon Rapper who is currently in Nigeria linked up with FalzTheBahdGuy and questions have been rolling on the possibility of a collaboration coming soon.
Mic Monsta took to his Facebook Page to share a picture of himself with the Nigerian rapper Falz with the caption;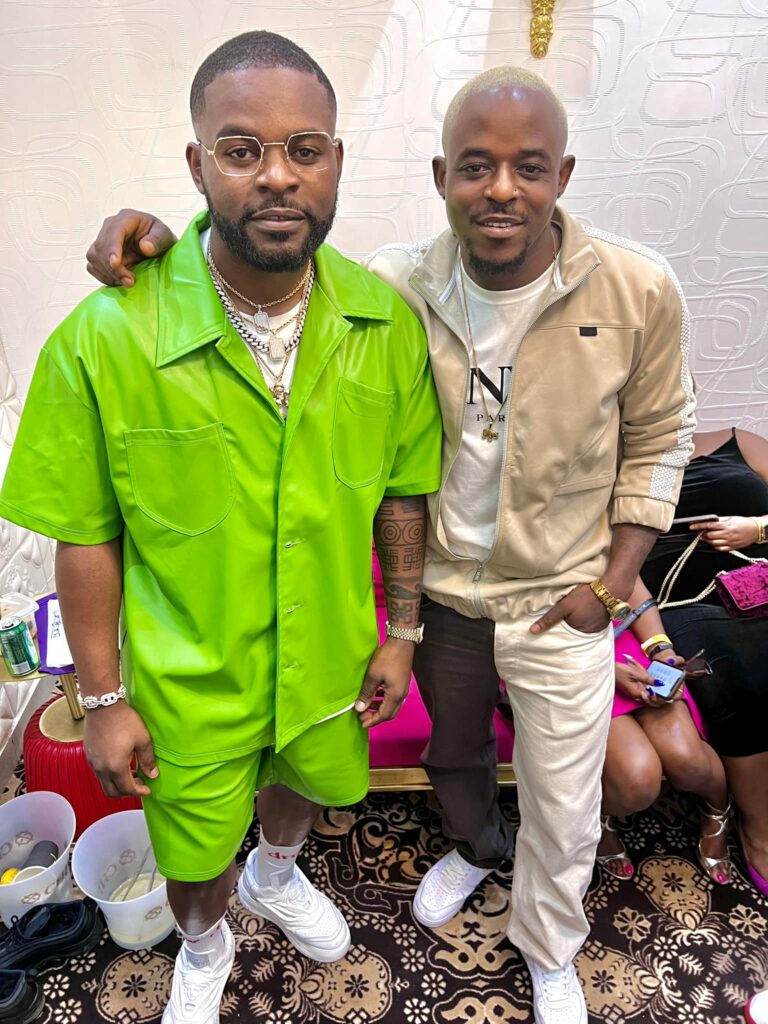 Africa's Finest
Cameroon & Nigeria
Photo Credit: Blanche Bailly
#NewRegal #BeRealBeRegal #MicMonsta #KwataMusic #Njoku #TheStarsAreWatching
Do you think a collaboration is coming soon? Let us know in the comment section below.
________________________________________________
Have you found this article insightful? Then kindly share and comment your opinions in the comment section below. Thanks.
Follow On Social Media:
Instagram – https://instagram.com/iam_bigdan
Twitter – https://twitter.com/iam_bigdan
WhatsApp: https://wa.me/message/25R7LQMJIZL5A1
Email – bigdan@hiphopafrica.net