"I know Kairo is the one but I need someone to expand my legacy, a son with you the icing on the cake." The late Kiernan Forbes rapped those words on the song 'Dangerous' on his posthumously released last studio album 'Mass Country.' The lyrics admitted his desire to have a male child with then girlfriend Nadia Nakai, to be the heir to the Supa Mega empire (IV League, Vth Season, Beam Group etc.)
Unfortunately AKA died before that could happen and that leaves Kairo Forbes, his eight year old daughter as the only surviving heir to his empire. Meet Kairo Owethu Forbes, she is from SA Music royalty; being DJ Zinhle and AKA's daughter, even her godmother is hip hop royalty, Nadia Nakai.
Recently, on the night of Sunday, 7th May, she went on stage with her grandparents, Tony and Lynn Forbes to receive three awards at the Metro FM Music Awards on her late father's behalf.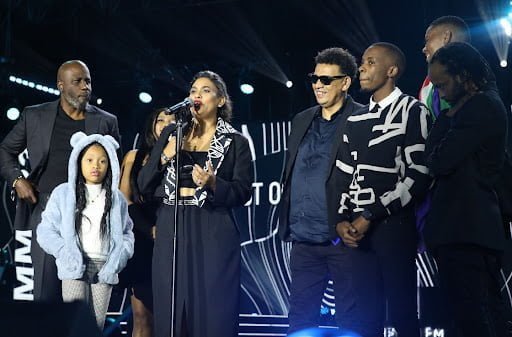 Kairo performed a bit of her father's smash hit 'Lemons (Lemonade) with the attending crowd, as the song won the Award for Best Collaboration.
Kairo has had mentions in several AKA songs including on the line "it's just me and Ta Ka Kairo" from '10 Fingers' and 'f**k a fiancé, I got a lil kid" from "Composure," just to name a few AKA was already preparing his little princess for a life in the entertainment industry as she had hinted at her desire to go into music and modelling, in the past.
Rest in peace to the late great Kiernan Forbes.
This is for supervision and kontrol.