EA Sports has just announced the lineup for the official soundtrack of the upcoming FIFA 2023 game. The iconic soundtrack includes over 100 songs from musicians from 34 different countries and has been presented by EA Sports as the game's release date approaches. Last year two Nigerian artists made the soundtrack and it seems this year is Mzansi's turn as Pretoria rapper The Big Hash has been announced as one of the artists on the lineup.
Hash took to his Instagram to announce his inclusion as one of the artists to have their sound included on arguably one of the best video games in the world.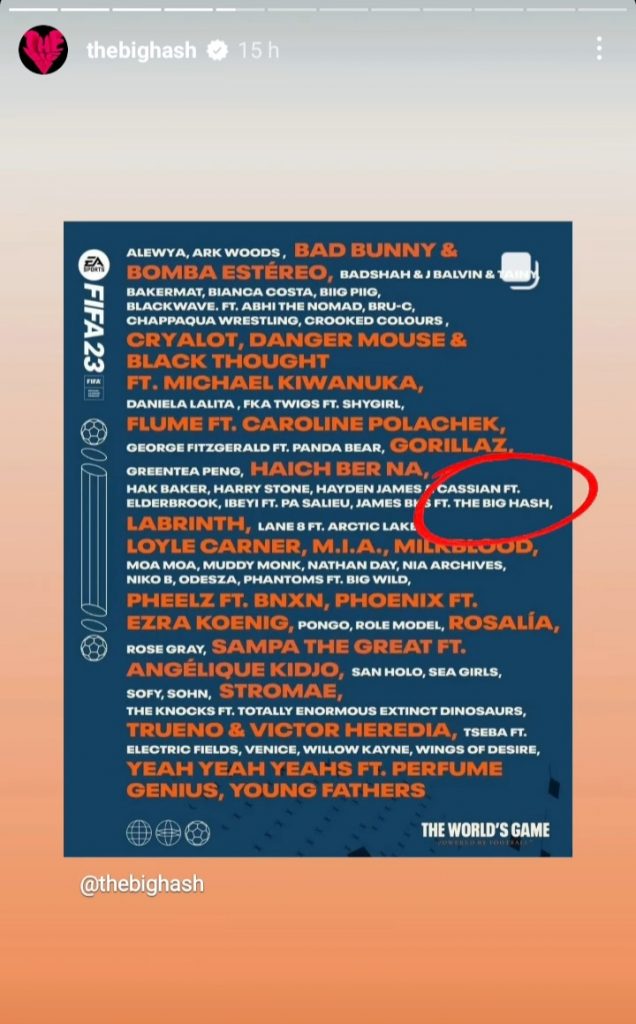 The rapper who just released 'Home Run' as a single to whet fans' appetite for his forthcoming debut album will be on a star-studded lineup with acts such as global superstar Bad Bunny and American sweetheart, song of the summer having Jack Harlow etc.
If you enjoyed reading this article do not hesitate to share with friends via all social media platforms.