Few months ago Jesse Garba Abaga, brother of Nigeria's biggest rap export Jude Abaga released his first single since returning from a music hiatus. Hip Hop Africa takes a look back at Jesse Jagz 2013 hit 'Redemption,' the song that began Emperor Jaggz' Ragga era.
In 2013, the 'Jagz Of All Tradez' rapper released his sophomore studio album 'Jaggz Nation Vol 1: Thy Nation Come' under his indie label Jaggz Nation , after leaving Chocolate City.
The music video is set in the backdrop of a militant, civil war-esque/ apocalypse scene with the famous scene with the little boy brandishing the Nigerian flag for "Redemption" while Jesse raps about his whereabouts after taking so long to drop his sophomore:

"Man dem fi hear me out
Everytin moving fast dey are wear me out
Man puff spliff drink beer and stout
Man dem na fi wear me out
No fi wear me out
I swear Babylon demma fear me clout
Wanna know Jaga's where about
Everything in the news you 'a hear about
Jesse Jaga 'a air it out
Man never fear nothing"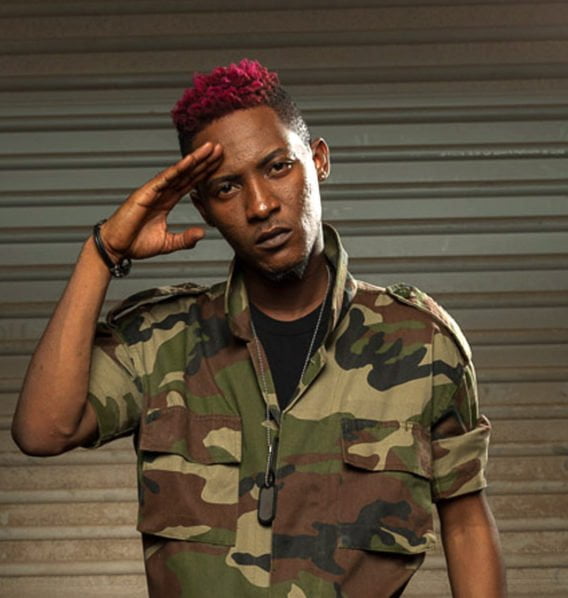 His background and street credibility:
"Raised by the streets me na wear nothing (Blackout blackout)
The youth never hear nothing
Babylon empire never share nothing"
The state of the music and the politics of the country:
"Musicians are beer popping we near rotten
Clergy na swear nothing
The only sound in the air is tear dropping
Electric out is near shocking
But hear something piercing and ear popping
Soul rebel my music is chair rocking
Revolutionary air force air dropping
Apocalypse vocals so clear cutting
No bloodshed flow and clear spotting"
The video was shot by MEX films at Samklef's studio in Lagos. It was uploaded to YouTube on May 29, 2013, at a total length of 4 minutes and 24 seconds.
This song set the tone for the album and Jesse Jagz' Ragga influenced and politically and socially charged sound which has endured till today.
The classic psychedelic, horn lead instrumental produced by Jesse himself is a herald of the early post Choc Boi era, in Nigerian Hip Hop history.
Where were you when this classic dropped?
If you enjoyed reading this article do not hesitate to share with friends via all social media platforms.