"RYT PATH" (pronounced Right Path) is a collective of artist & creatives, and a subsidiary of Ryt Path Co. which exists as an independent record label out of Kaduna, Nigeria. "RYT PATH" was birthed out of a need to keep the Christian Hip-Hop community in Nigeria alive. The group held a camp back in September 2021 specifically to rekindle the fire that once was in the Christian Hip-Hop space, but something bigger happened. Relationships and bonds were formed, the "RYT PATH" Community became established and the collective was born.
Ryt Path Co. is currently based in Kaduna, Nigeria, but members of the "RYT PATH" collective are currently spread around cities in Northern Nigeria (Kaduna, Zaria, Kafanchan, Abuja, Jos and Makurdi). Making the best art that reflects God is what drives their music and art as a collective.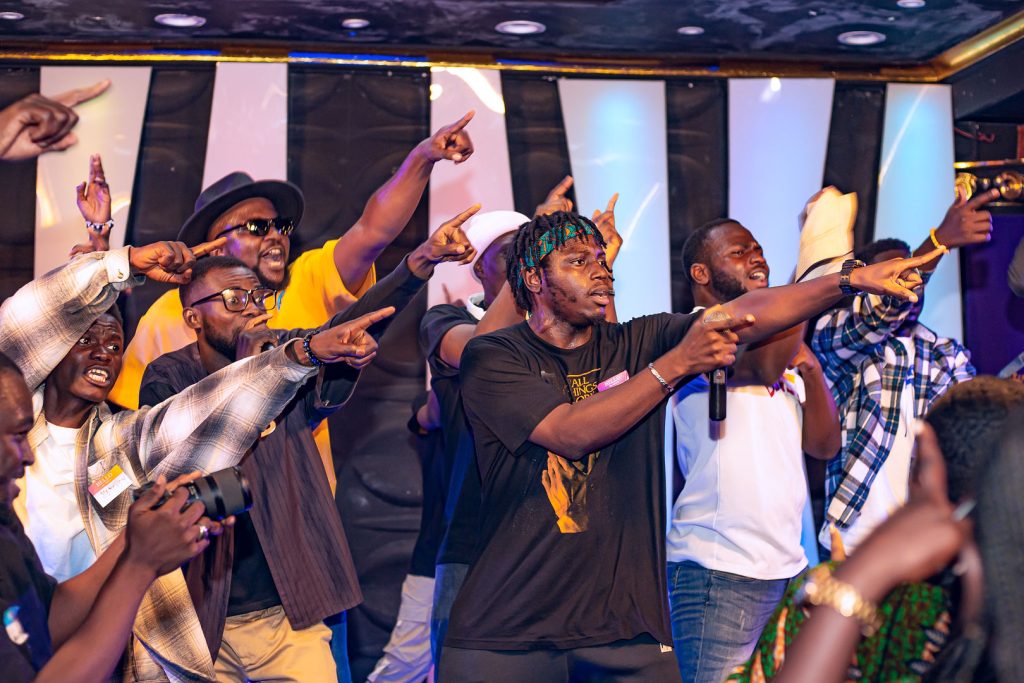 "CAMPFIRE" Album
"CAMPFIRE" is a 13-track album and the album boasts an impressive roster of featured artists including; Crid Kore, Warsheep, Diyo Matalo, Oshey, Pwa'ashino, Eazy Bob Wizzy, Menxee, AkilaJnr, Poli Cee, OLUWAF3Mi, Baron Jay, Phrv, Aizek, Joebrown, Minkir, Focus Kore, Chapta5ive, Akoji, Joel Booksz, Mün The Shinobi, Tissann, and Haye Frama.
"CAMPFIRE" is a collaborative effort featuring a talented lineup of producers including Eazy Bob Wizzy, Crid Kore, Menxee, Drumstixx, Amobi, Sheddy Strings (Keys, Guitar) and Grimm.
"CAMPFIRE" represents togetherness, partnership and the joy of a community.
If you've ever been to a bonfire/campfire event, you know it's always lit (pun intended). People come together to share stories, celebrate, dance etc. In our case, this fire is the Holy Spirit To simplify, it's a collection of fire songs we made at camp

Eazy Bob Wizzy
"RYT PATH" lessons from making this album is that – Community is key. "There's a lot that can be accomplished when people come together with a common goal. Especially in a case like ours where we're all encouraging each other in our walk with God, as well as helping each other create quality art."
Whenever we hear the words "peer pressure" we immediately think negatively, but good peer pressure exists, and this is what happens in our community. I'd like to use this as a segue to give a shoutout to Peer Pressure MCs, one of the best Hip-Hop duos/groups out of Africa right now. Check them out!
"RYT PATH" expectations from "CAMPFIRE" album is for God to use this album to ignite something transformative in the lives of people. We want this album to inspire creativity. We want people to listen to this album and enjoy it because it's beautiful. We also want this album to start a conversation on how Christian Hip-Hop is one of the best genres to ever exist, and that Christian Hip-Hop Naija is thriving and here to stay.
Stream "CAMPFIRE" below
https://go.rytpathco.com/CFIRE
Follow on social media @rytpathco