Barely 3 days after Cameroonian Rapper, Rich Kashino unveiled the Art-Cover for his forthcoming coming project titled 'DRUMZ", the rapper took to his social media page to release the Track-List of the project.
The rapper was quoted as saying:
I want to appreciate everyone who gave their all just for the success of this project, I'm grateful
Featuring Remz King Khata Billz Spark Boyy Official
Raz-b Jordan Official Kul Wiez @DJ Wazabanga @Kitz Yung Time Official TAKU JOEL
Producer Chinjong X Chinjong
Track 1-6 mixed and mastered by Jayon Otb
Track 7 mixed and masters by @Jus kris
Executive Producer Rich Khasino
Photography by BetterFoto
Creative Directors @jigi The Greatest & Rich Khasino Official
Project artwork and branding by Jigi The Greatest
#Drumz drops 15th September.
Presented by Cham Movement 2022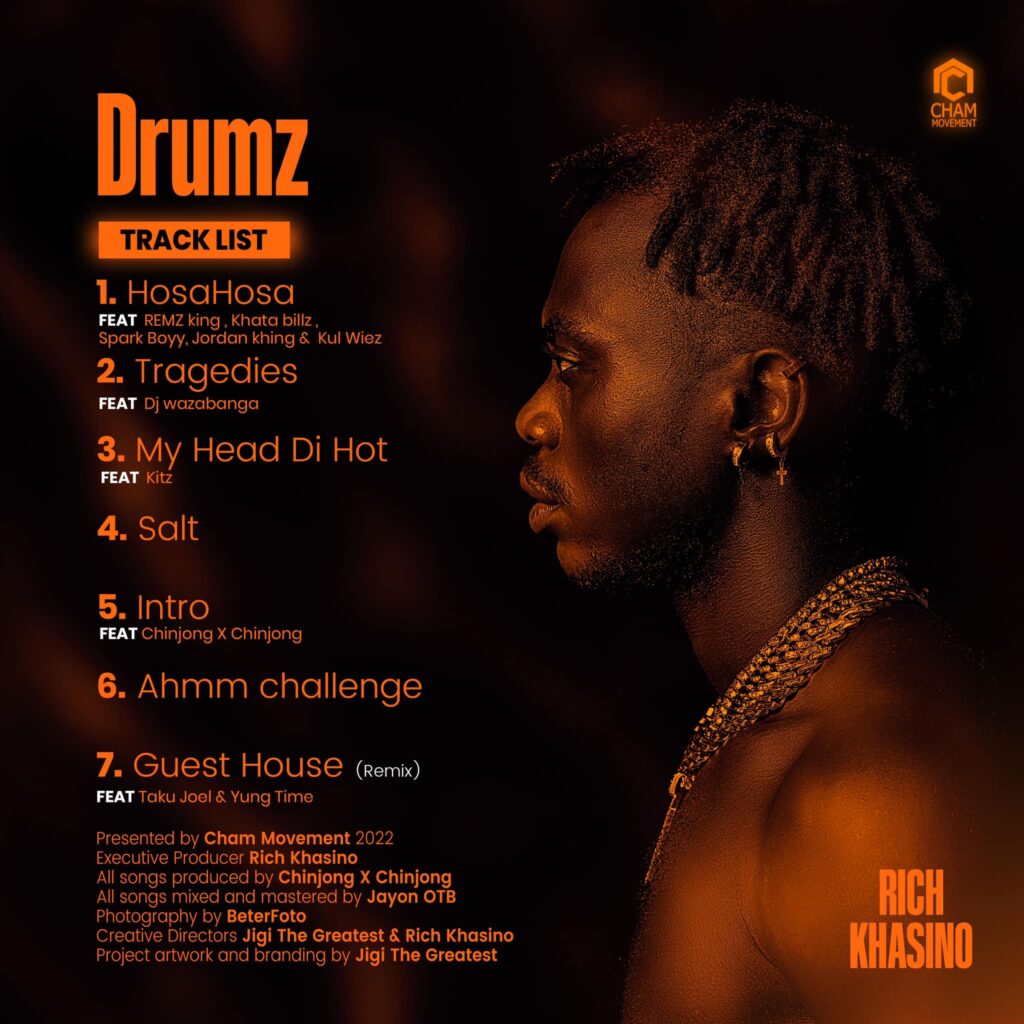 The project would be out on the 15th of September, 2022 on all streaming platforms. Anticipate!
________________________________________________
Have you found this article insightful? Then kindly share and comment your opinions in the comment section below. Thanks.
Follow On Social Media:
Instagram – https://instagram.com/iam_bigdan
Twitter – https://twitter.com/iam_bigdan
WhatsApp: https://wa.me/message/25R7LQMJIZL5A1
Email – bigdan@hiphopafrica.net