The 2022 Qatar World Cup is nearly upon us with the showpiece tournament set to finally get underway next weekend.
While some of the teams that qualified for the tournament are already arriving in the host country, Qatar, the Cameroon rapper Kitz has been filled with excitement about the World Cup and he can't wait to share it with you all.
The rapper took to his social media page to announce his collaboration with a clothing outfit, Mask23.
"In preparation for Qatar 2022 I am excited to announce my new collaboration with Mask23streetwear to release a new collection (Qatar Edition). We have 200 copies ready for pre order next week. I can't wait. Lets do this for Cameroon. Qatar 22 & Mask 23. Lets go
#Qatar2022 #Worldcup" Kitz wrote.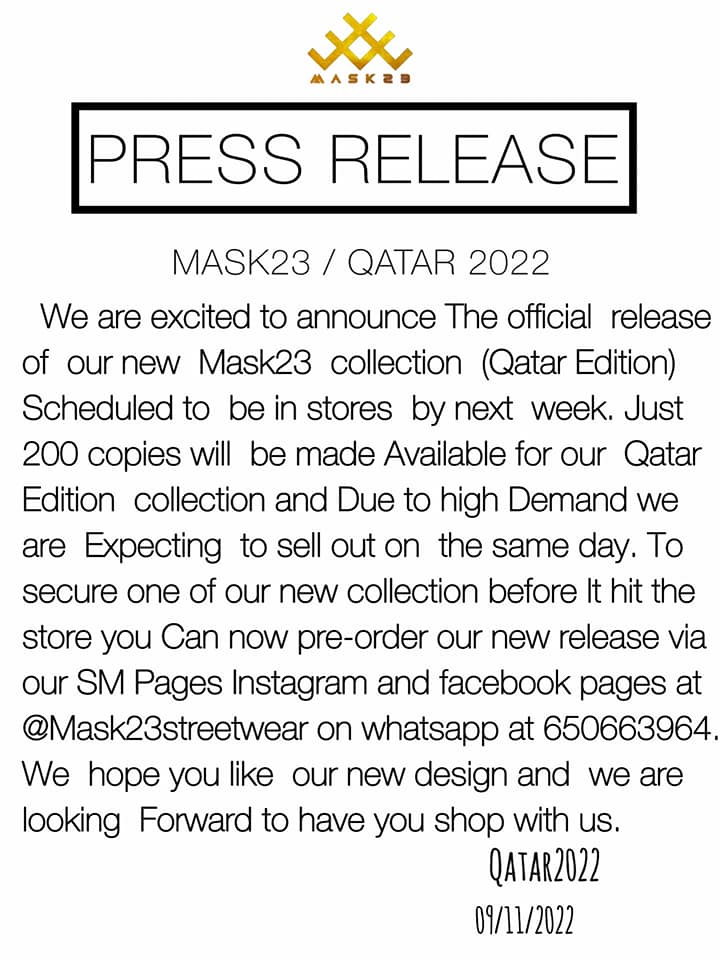 He even went ahead to record an Anthem for the World Cup which he titled QATAR ANTHEM 2022.
Click HERE To Watch It
________________________________________________
Have you found this article insightful? Then kindly share and comment your opinions in the comment section below. Thanks.
Follow On Social Media:
Instagram – https://instagram.com/iam_bigdan
Twitter – https://twitter.com/iam_bigdan
WhatsApp: https://wa.me/message/25R7LQMJIZL5A1
Email – bigdan@hiphopafrica.net