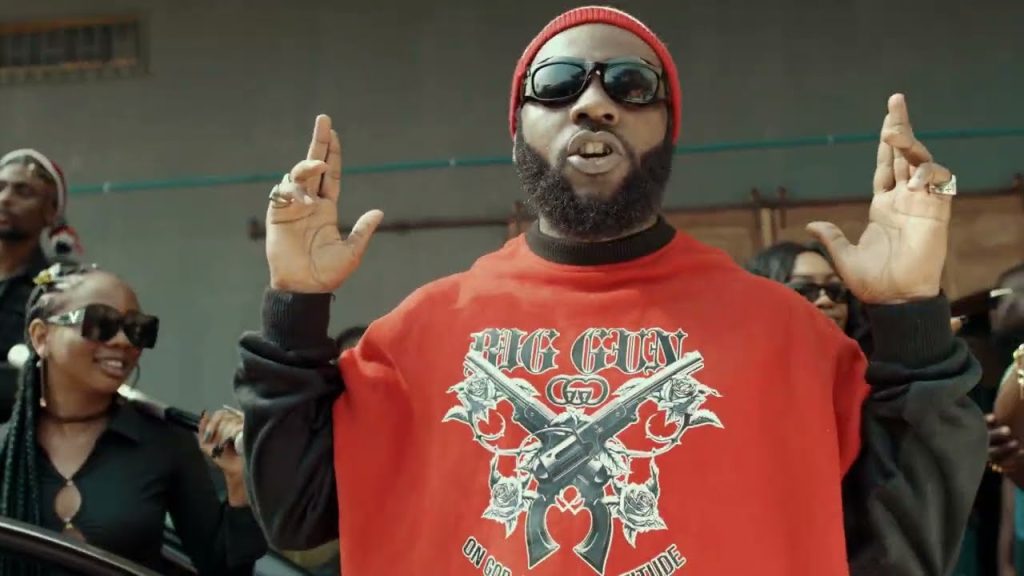 Nigerian rapper and talk-of-the-moment OdumoduBlvck had some things to get out of his mind this morning.
The rapper who is set to be one of the guest features on Zlatan's forthcoming "Omo Ologo EP", took to his social media page to reveal some interesting facts about the forthcoming song.
The rapper made it known that "Oganigwe"(The song title) will set all the standards that are necessary to get the Nigerian Hip-hop scene back to its initial momentum.
According to Odumodu, the song is going to be very versatile, he revealed that Zlatan's verse is almost a song on its own, further adding that Jeriq's verse carries its own hook and he himself who was privileged to do the hook came through with a hook that is entirely versatile.
READ ALSO: Zlatan Set Omo Ologo EP Release For Friday.
He further dared critics and confirmed he could not wait until they score the hit song a 10/10. Odumodu believes that once the record drops everyone will be on the lookout to invest in the Nigerian hip-hop scene and confess that "it's a new era and no one should be caught on the side of unbelief."
Odumodu who seems to be really excited about the record further disclosed that the record will be pushed by the streets and no major digital promo will be required to push the record within the country.
To conclude his long tweet, he revealed that the record will set rappers on the table where kings are seated, further revealing that all they will have to do is sit, laugh and watch the sun come down.
We are also excited to see what the three have been cooking in the studio, hopefully, the Declan himself delivers on his words.