The always lyrical Nigerian rapper HIGH M who has been quiet for a while is back with his highly anticipated first single of the year "Owo Mi Loke" under his new Imprint, MILITIA INC. 
The Independent Rapper and Songwriter whose real names are IDOWU MICHAEL KAYODE has been off the Music scene for a while and is now in the course of re-establishing himself with this lyrically suited song, which is a solid blend of TRAP, AFRO and SOUL.
A pure lyricist with story telling prowess and cut through poetic lines has been able to guide listeners through his journey, soothed with his warm vocals on this one, which makes it a hard one to resist.
Song Mixed by StarJizzy
Video Directed by TOYCAM for TOPSHOOTERz Films.
Co-Directed by BABY OTH for MILITIA INC
LISTEN/PURCHASE AUDIO: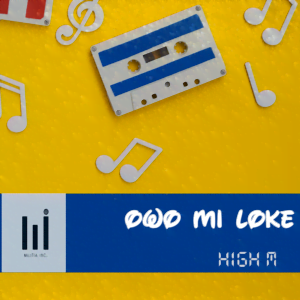 FOLLOW on Instagram:
@IAMHIGHM_
@MILITIAINCNG
@TOYCAMVFX
@BABYOTH
@REALSTARJIZZY