Football has proven to be more than just a sport many times before, Ivorian soccer legend Didier Drogba has used a soccer game as an instrument to broker a ceasefire between the two agitating groups during the 2005 civil war. Drogba scored a goal to qualify his country for the 2006 World Cup. When the Ivorian players were celebrating, Didier Drogba fell to his knees and begged the rebels to stop the war and the war was stopped immediately. Could this be the case with SA Hip Hop arch-rivals Cassper Nyovest and AKA as they were seen over the weekend playing for the same team in a celebrity genre vs. genre match organized by Big Zulu.
The two stars who have been beefing for over a decade, and at some point getting very physical and verbal on records, were seen teaming and passing the ball to each other all through the game.
The rappers who have been trying to settle their beef in a more violent way in a boxing ring but never went through with it were seen high-fiving each other after Cassper scored a superb goal for their team.
This left fans confused and Mzansi Twitter was buzzing with tweeps calling their feud 'fake' and nothing but a ploy to manipulate their fans and sell records. one tweep even said "the joke has been on us this whole time."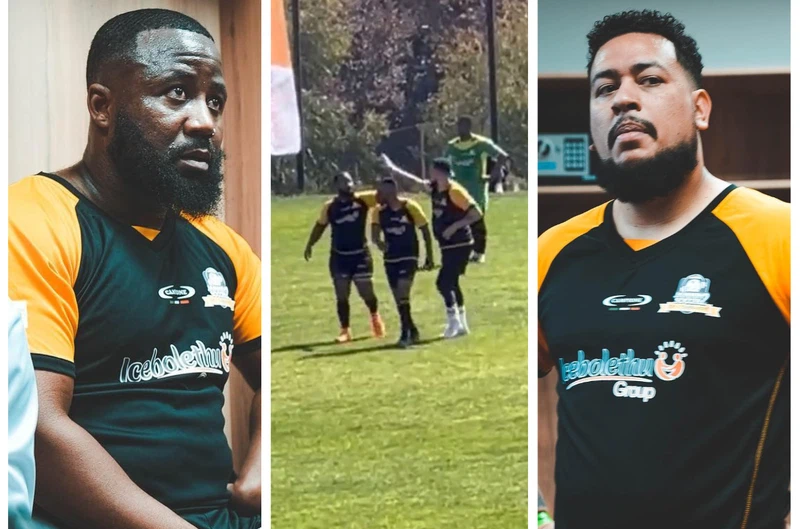 If you enjoyed reading this article do not hesitate to share with friends via all social media platforms.