South African rapper Emtee is getting into business with the announcement of his new hemp roiling papers through his @emteerecords instagram page the announcement came as no surprise as the rapper has been putting in work while running his music and business independently.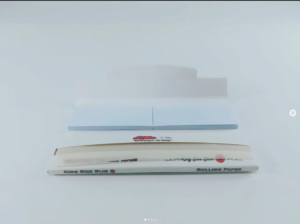 The rapper also released a new music, the remake to Why Me by Audiomarc and it features Nasty C
Listen Below
https://youtu.be/ggHR_uA_jDE
The rapper's smash hit single Roll Up which also had a remix with AKA & Wizkid is no doubt a preference on why he started the business of rolling papers. Congrats to Emtee and we wish him all the best on his new business journey
Watch the video for Roll Up below.