Meek Mill was in Ghana for the Afronation concert, where he performed alongside Burna Boy and Asake. The show was a huge success as there was a mammoth crowd singing along to the American rapper's songs.
Watch the thrilling performance of black American rapper #MeekMill live in #Ghana#Afronation below:
DreamChasers: Meek Mill takes over the streets of Accra with bikers
He was also spotted on the street of Ghana where he was seen riding and enjoying himself.
Meek Mill Fights His Way Through The Crowd
Some wild video footage surfaced showing Meek Mill fighting to get out of a crowd in Ghana.
On Friday (Dec. 30), Meek Mill hit up his Instagram account to post a series of intense video clips that were filmed while the Philadelphia rapper forced his way through a rabid crowd as he headlined the Afro Nation concert in Ghana on Thursday night (Dec. 29). Meek can be seen practically fighting off people as he and what appears to be a team of security guards battle through the chaotic mob scene before climbing their way out of the sea of people and eventually making a grand exit on dirt bikes.
When The Dreams And Nightmare Crooner Almost Went From Dreams To Nightmare real Quick.
"They roughed me [the fuck] up but the love overpowered it," Meek Mill captioned the video footage below. "Almost went from dreams to nightmares quick. Lol."
Despite Meek Mill successfully fending off the overzealous crowd and living to joke about it on social media, the Dreams and Nightmares MC also claims to have had his phone stolen at some point during the pandemonium.
Meek Mill Robbed In Ghana
The American rapper, Robert Rihmeek Williams, also known as Meek Mill, lost his phone to thieves in Ghana during the Afronation concert. The 35-year-old reacted to the incident and took to his Instagram stories on Friday.
He wrote, "They pickpocketed me for my phone."
"SMH! bring that jawn back if you got it."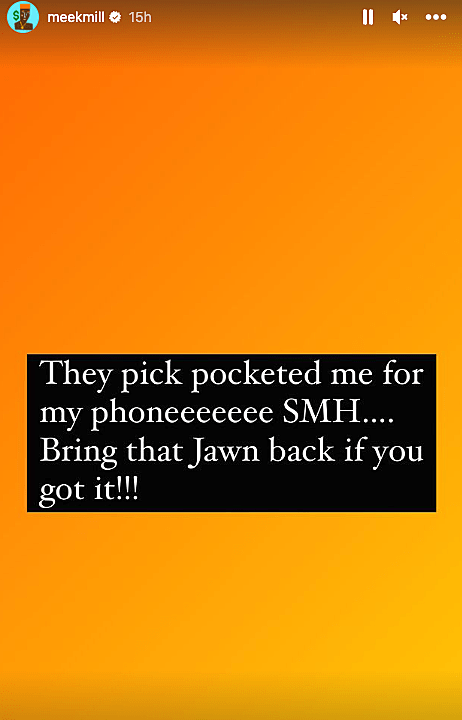 Shatta Wale's Intervention
Aside from having his phone snatched, it appears as though Meek Mill has not only endeared the people of Ghana but is also in the good graces of Ghanaian musicians as well. Upon hearing the news of Meek's stolen phone, popular dancehall artist Shatta Wale hit up Twitter with a message to the streets of Ghana.
"Streetz, if you know you have Meek Mill's phone, please return if that's true," tweeted Shatta. "You can't do that to a real hustler. By [tomorrow] morning, return a.m. Meek inspires all of us on the street a lot."
Meek Mill's phone recovered, police arrest suspect called Ababaawa
Police have announced the arrest of a suspect in the case of the phone theft involving the American rapper, Meek Mill.
A statement dated December 30, 2022 read: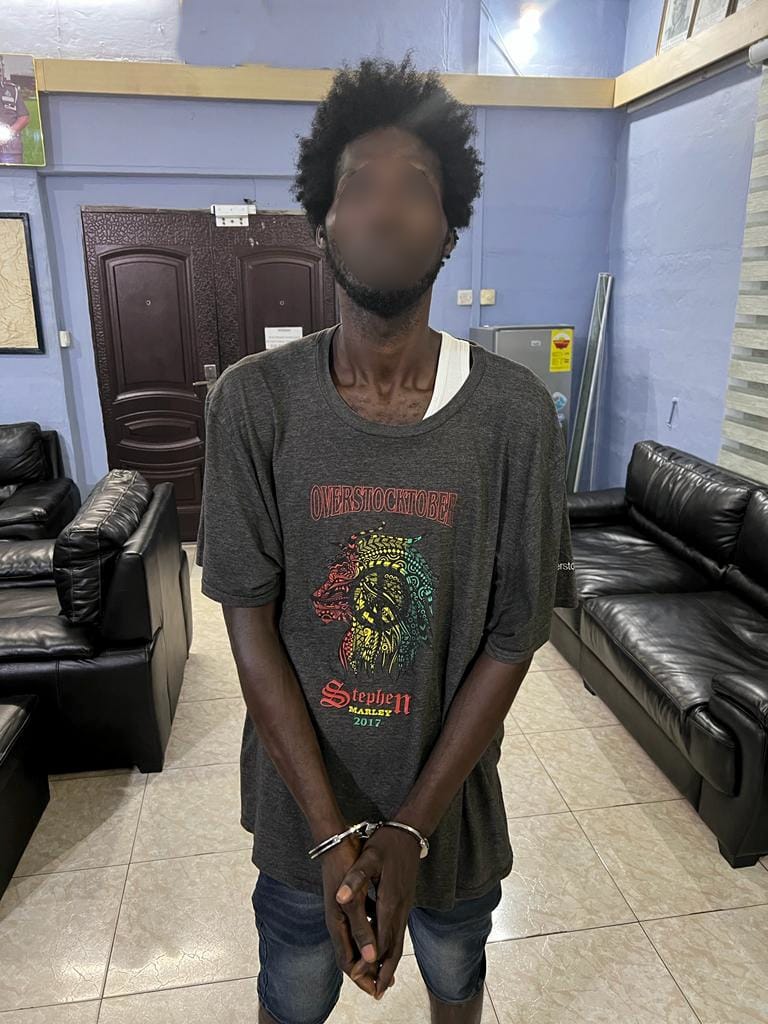 Even after being forced to power through the Ghanaian crowd and having his phone stolen, Meek Mill appears to have had an overall experience of a lifetime. Another IG post from the Championships artist features a carousel of epic photos from the headlining Afro Nation performance as well as a few shots that capture some of Meek's interactions during his trip to Ghana.
________________________________________________
Have you found this article insightful? Then kindly share and comment your opinions in the comment section below. Thanks.
Follow On Social Media:
Instagram – https://instagram.com/iam_bigdan
Twitter – https://twitter.com/iam_bigdan
Email – bigdan@hiphopafrica.net