237-Rapper Kitz237 confirms in a press release that he will donate all the money made from the pre-orders of his forthcoming album to orphanages across Cameroon.
This amount equates to 1.080,000 Frs CFA
Kitz had the following to say about this donation:
"This is what makes me Happy. Giving!

I give because I know where I am from, I know how difficult it can be to feed, cloth, drink, etc. Thank you!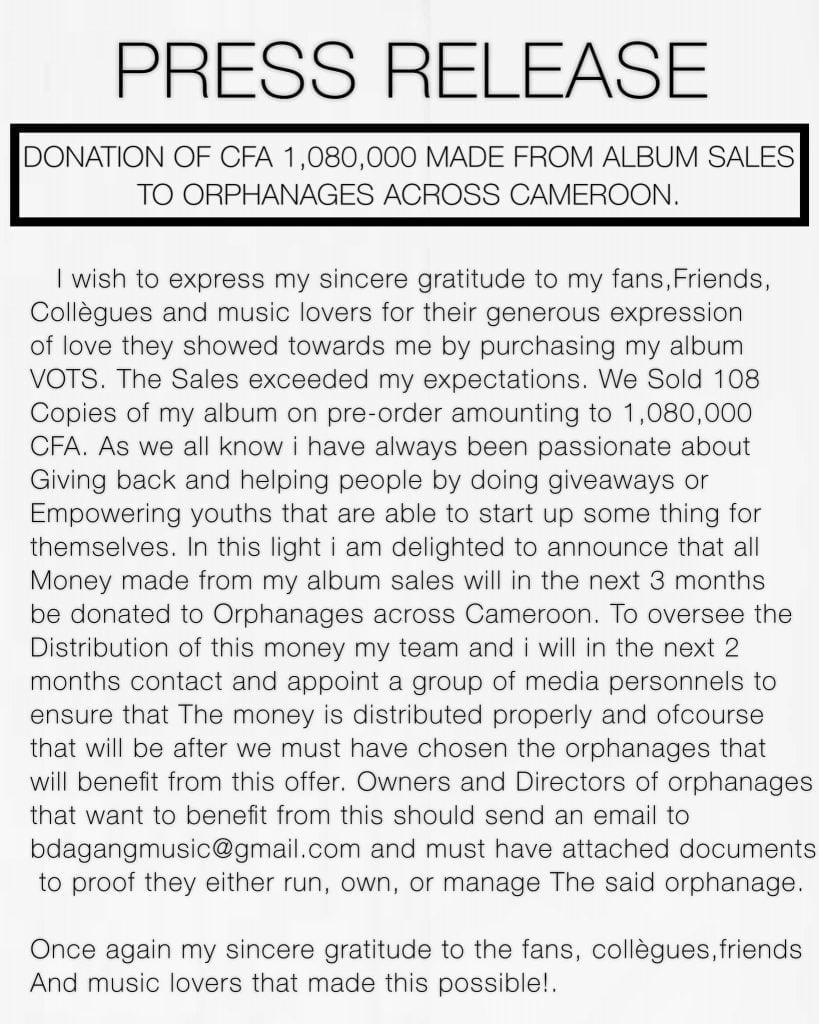 Furthermore, in the comment section of his same post, he revealed that;
"Wealth is not measured by what you have in your bank account but by the lives, you impact positively with what you have.

Give, spread love always!"
________________________________________________
Have you found this article insightful? Then kindly share and comment your opinions in the comment section below. Thanks.
Follow On Social Media:
Instagram – https://instagram.com/iam_bigdan
Twitter – https://twitter.com/iam_bigdan
WhatsApp: https://wa.me/message/25R7LQMJIZL5A1
Email – bigdan@hiphopafrica.net