During the Rock the Daisies weekend Blxckie was spotted shooting a video with Dreamville's Bas, and before then he ad shared that his next project is ready and it's called 'THE4MULA' following a similar titling pattern from his previous projects 'B4NOW' and '4LUV.'
Blxckie took to his socials to share snippets of what Somyama Nation should expect from the project and imploring them to expect it in stores by October 28th,2022.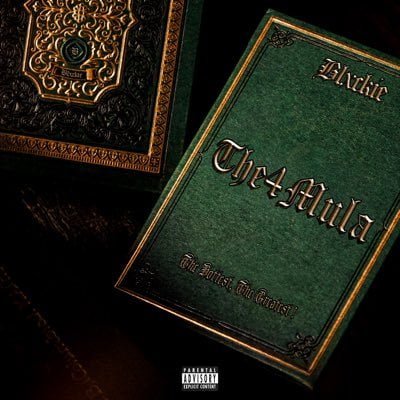 Blxckie who blew up spitting the lyrics ' I treat that patty like krabby, cos I got the formula' on 2020's 'Big Time Shlappa' featuring Lucasraps, by maximising the internet and bringing the music closer to his fans.
Blxckie tweeted that he wants his day one fans to help him trend the project and he wants to do it the old school way by interacting with them directly and having them propagate the 'gospel' of the album.
The "Sneaky' hitmaker decided against opening a Whatsapp group and instead settled for Discord and asks for volunteers to help moderate and administer the Discord.
Blxckie was recently on K.O.'s summer smash hit 'Sete' with Young Stunna and he absolutely killed it. We cannot wait fro what the new project has for us.
Lucas Henshaw is a versatile writer and music blogger who has written countless reviews and blog posts for several big brands. Follow his work @Lucas Henshaw on Facebook, @lucas_9ja on Twitter and @Lucas Henshaw on Linkedin.