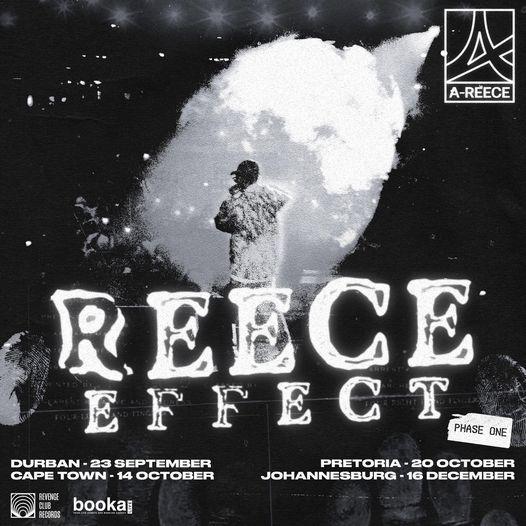 Having one of South Africa's most anticipated hip hop album since his debut album, rapper A-Reece is gearing up for the return of his popular tour set to be staged across the country and kicking off in Durban this September.
Having recently joined the world for the Hip Hop 50year celebration in New York, A-Reece took to social media to announce his upcoming tour to eager fans who have been patiently The Boy Doing Things to visit their hometown.
Sharing his thoughts on the upcoming shows, rapper Reece had this to say
"I'm so excited to take my music to stages again and bring a live element for all my fans across the country. I have so much in store over the next weeks including a tease into my upcoming album – Paradise 2."

A-Reece
The country wide circuit is aptly titled Reece-Effect and will see A-Reece with his Revenge Club Records talent visit Durban, Cape Town, Johannesburg, and Pretoria with more dates and venues set to be announced in the coming weeks.
Having received a roaring response to his entry into the game both locally and globally; and maintaining an unmatched fan base; A-Reece continues to elevate his penmanship which has led to numerous nominations and wins at the South African Hip Hop Awards; along with nominations at the South African Music Awards.
A-Reece will host a star-studded line up and local artist in each city during the Reece-Effect tour. Fans can book their tickets to witness The Big Hearted Bad Guy live on stage here.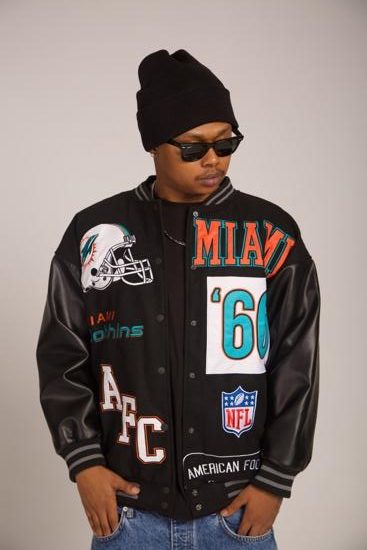 The Reece Effect kicks off on 23 September in Durban at Werehouse, tickets are available for purchase at R180 each from Webtickets, be sure to get yours today.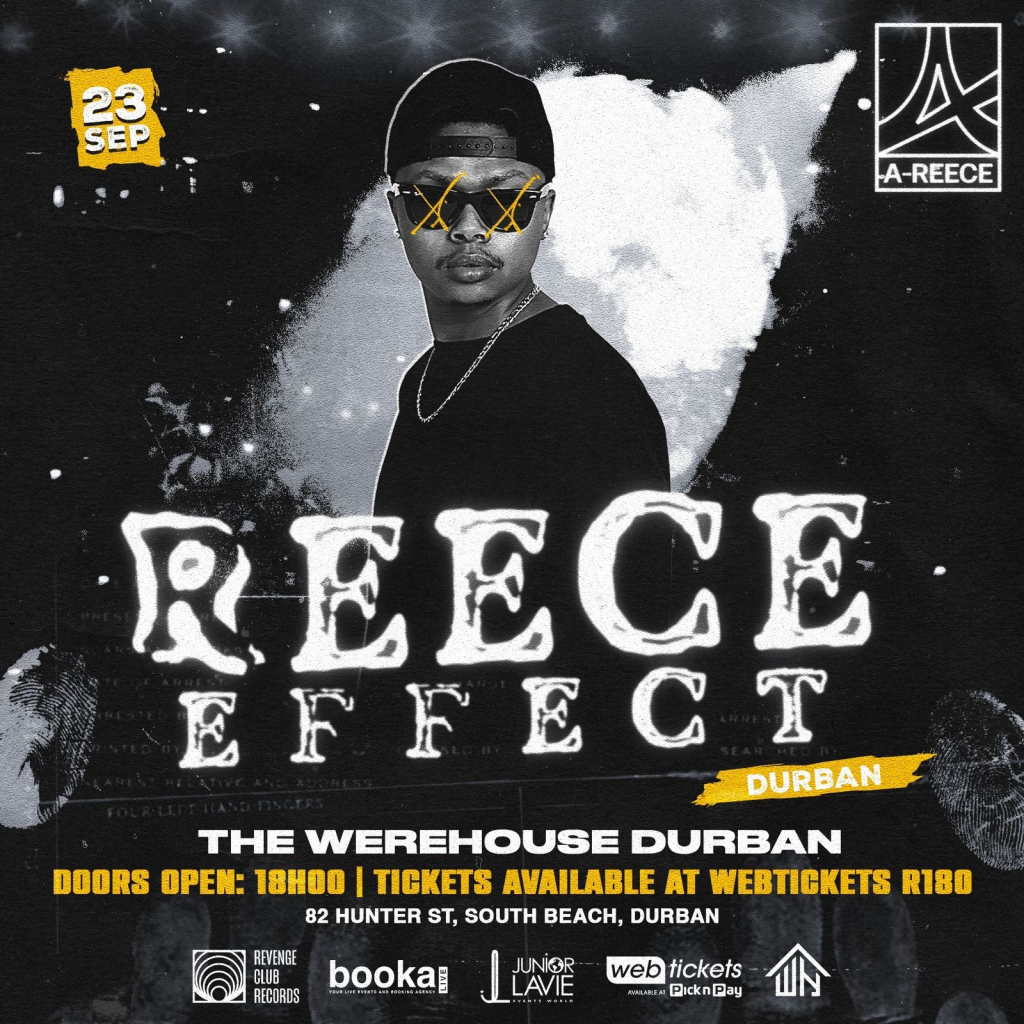 For more news from A-Reece follow him on Instagram, Twitter and Facebook.