This past weekend, the 9th edition of the youth-popular $TREETFE$T was hosted at the AGOG Gallery in Maboneng to a large crowd of attendees.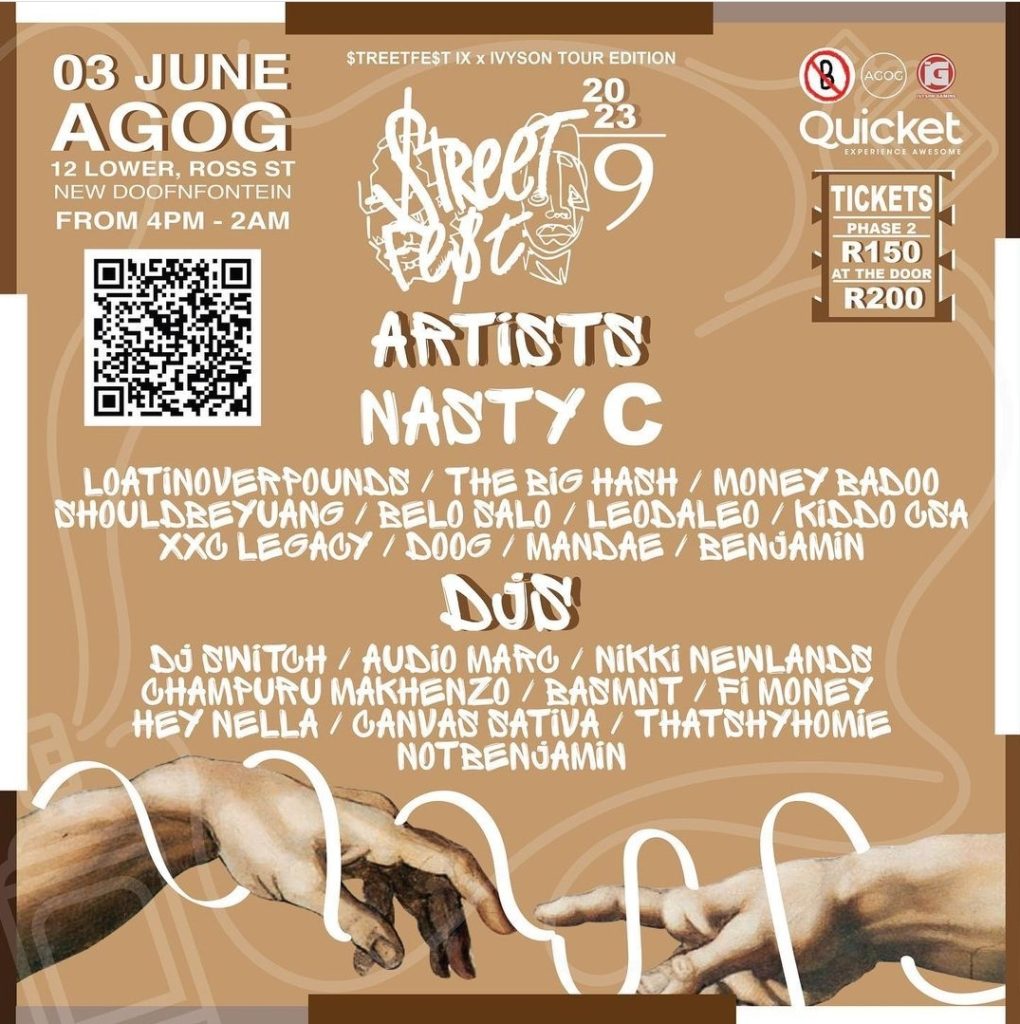 Fans got to witness some of the best talent in the country where the likes of headliner Nasty C, Loatinover Pounds, Money Badoo, as well as Dj Switch and the festival founder Benjamin (Not Benjamin) among many others, performed at the highest level for their supporters.
Leading up to the event, patrons participated in various competitions including the freestyle contest where emcees had to rap over a pre-selected instrumental (Benjamin – Festive Season) for a chance to perform at $TREETFE$T.
Here are some photos and videos from the festival, looking forward to the next installment!
Photo credits (Instagram):
blueswahn
untitlvdnetwork
shroommyy.billy